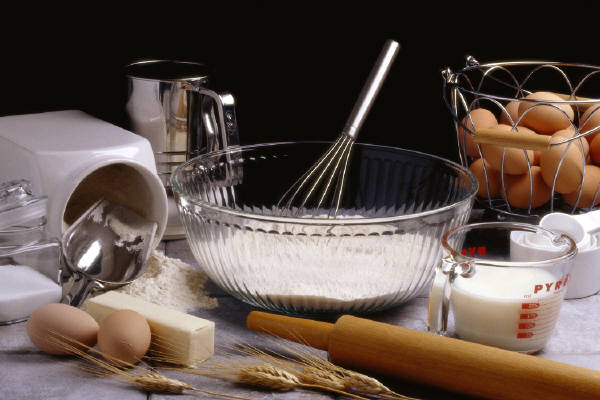 [Source]
Would you attempt to bake a cake with only one ingredient? Try as you might, without eggs, milk, flour, etc., trying to make a cake solely utilizing a single ingredient will result in a well-done pan of nothingness. Writing successful PPC ads is a lot like baking a cake, requiring the combination of many different components that, together, deliver a delicious slice of opportunity for acquiring leads.
In my last post, I provided tips on selecting the right offers to run with 7Search; today we are going to dive into best practices for Ad Copy creation. This is a critical element of search Advertising that often eludes novice marketers. Some quickly throw together ad copy without considering the target. Everything that you do in PPC should be done with your desired consumer in mind. Copy should entice a consumer to click through to your site with a compelling call to action. Sounds simple, no? So, how do you write ad copy that accomplishes all of this?
Know Your Product
Research, research and research! Dedicate time to learning the ins & outs of the offer you are promoting, as this will put you in a better position to craft an ad that attracts desirable leads. While there are several forms of writing, ad copy should be written persuasive style that aids you in swaying an individual's decision making process. Perfecting this copy style can positively affect your earning potential.
See Things Through the Eyes of Your Customer
To gain the mentality of your consumer, ask yourself the following questions:
What would make you want to buy this product/submit your email address/sign up for this subscription?
Why would you buy this product/submit your email address/sign up for this subscription from this website?
Why do you need this?
These questions allow you to get in the mindset of your target audience, which, in turn allows you to write ads that deliver sexy call-to-actions that convert. With our world dominated by technology that has (further) shortened attention spans, it's safe to estimate that you have less than 3 seconds to connect with your target customer before they move to the next result. Use this strategy to level the field.
Do's & Dont's When Building Your Ad
7Search is very lenient when it comes to ad copy structure; use this lenience to test different strategies to drive conversions. Here are some notable Do's & Don'ts:
Do – Consider Adding Your Keyword in Your Title or Description
Use the macro ###KEYWORD### to include the keyword that triggered your ad for the surfer. This is a very effective technique to increase relevance, which in turn increases click through potential.
Do – Take Advantage of the Additional Space
7Search ads allow for more characters than the larger networks (title = up to 60 characters; description up to 255 characters – desktop), so get creative with your ads!
Do – Use Proper Punctuation, Spelling, & Sentence structure
Don't let the first impression you make on a potential customer be "Huh?"
Do – Use a Concise Display URL
Keep the Display URL clean and to the point. Many affiliate marketers mistakenly use their offer link (which includes all the tracking parameters) as the Display URL. Your ad copy needs to be the focal point, so minimizing the visual gibberish that a tracking link provides will only improve your chances at conversion.
Don't – Use a Competitor's Branded Terms in Your Ad Copy
This is borderline ethically, and violates our terms & conditions for ad copy to boot. It also takes away from the relevance of your offer, which, while leading to more clicks, will also likely spike your cost per acquisition.
Don't – Include URLs in Your Ad Copy
We don't know why people do it either
Do – Include a Strong Call to Action
Your ad copy should clearly tell people what you offer and why they need it. If you don't, you can believe your successful competitors will.
Do – Emphasize the Benefits of Your Offer in Your Copy
Free Shipping? Fantastic! 20% Off? Dynamite! Next Day Shipping Available? Who are you, Amazon? Highlighting the key benefits will entice clicks and increase leads. Remember, shorter attention spans require that you convey benefits quickly.
Do – Use the Competition Tool View Your Competitor's Ad Copy for Inspiration
Taking a look at what others are offering for your keywords is smart, and may provide additional inspiration for your own ad copy. They say imitation is the sincerest form of flattery.
Don't – Copy Your Competitors Ads and Pass Them Off as Your Own
Copying others ads really does nothing for you, outside of irritating your competition. There are other drawbacks to this as well, including decreased relevance, and the possibility that our partners view your ad as a duplicate, and exclude it from being shown.
You Can Do This
PPC Advertising is constantly evolving; success requires the willingness to test and change strategies when needed. Yes, it can be a lot of work, my savvy PPC Advertisers, but know that payout at the end makes it all worthwhile. I look forward to working with you in the future. Until next time!