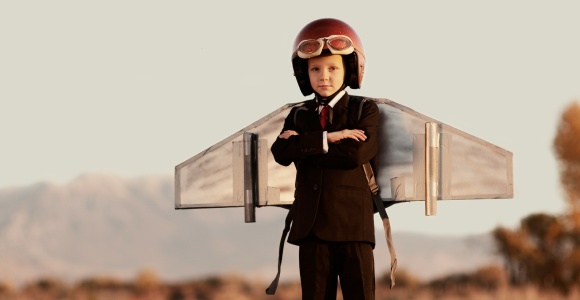 A startup is a new company that has just began to develop. You can also define it simply as a newly established business. As entrepreneurship gains popularity across the globe, we are made aware of the benefits of taking a leap of faith in the business world.
It is said that over seventy percent of the world's millionaires are entrepreneurs. Therefore, it is no wonder that the average person dreams of setting up the perfect startup that will lead to the minting of millions of dollars in returns.
Establishing a new business is not an easy task, although in recent years it has been made easier through simplified methods of acquiring resources. Banks and micro finance institutions are among the key players in simplifying your access to loans and finances required for you to start up a business.
There is a downside to everything, and the downside to entrepreneurship is the statistics on the number of failed startups. So… what makes one business successfully take off and the other fail miserably? There is no clear cut answer to this; some claim you just have to be lucky. I do not necessarily agree with that, there have been methods that have been tried and tested to prove that there is a winning formula. If you are interested in starting up you own business here are a few tips from the experts.
Have great passion for what you are about to embark on.
When you are passionate about something, your mental attitude completely changes. Passion creates drive and also creates determination and focus. When you are passionate about the startup you have in mind the effort you put into ensuring that it is a success comes naturally.It is important to fuel the passion you have for your dream by motivating yourself every day. This can be done by reading success stories of similar businesses and envisioning your desired end goal.
Invest in a unique and innovative idea.
Every successful business was once an idea. The difference between a good idea and a bad one is the quality of the idea. A unique idea that appeals to the masses or a specific niche of consumers is key. Most people think that if you do what has already been done and add a twist to it you will succeed, but the truth is that, this approach will put you in competition with businesses that have been in the game for years. Developing a unique, innovative idea is the secret, it will put you in a new category in which you will be the pioneer and increase your chances of success.
Manage finances efficiently
Financial management is one of the most important skills of an entrepreneur. The intricate balance of spending and acquiring funds is crucial if you want your startup to stay afloat. It is better to approach investors rather than borrowing capital to finance your new business. Maintain a controlling share of your business and ensure that you do not bite more than you can chew. Be realistic in your financial goals and practice patience in your investment.
Network, network, network.
Human beings are built to be social creatures. The key to building a successful business is in peaking the interest and earning the trust of people. The only way to achieve this is to engage them. Build on your social skills and ensure that you build a great network of professionals that you can learn from and who in turn can help you in achieving your goals. Networking in some social circles also gives you a certain type of edge. Ensure that the social networks you engage in are beneficial and avoid wasting time on those that are irrelevant.
Have excellent fundraising skills
In every start up, there will be times when you hit a financial pit. It is important that you never stay down and stuck in a bad situation for a long time. Here is where you will need to engage your fund raising skills. Instead of wallowing in defeat, you need to get moving. Fall back on your networks, speak to potential investors and turn them into real investors or organize fundraising rallies.
Manage your time effectively
Productivity and effectiveness are all products of proper time management. When you manage your time wisely you ensure that you make the most out of every second you spend working on your business. You must learn to prioritize what matters and get through a check list of things to accomplish. When you follow this mantra of time management you will begin to reap the benefits. Ensure that you don't burn yourself out, and rest when needed too.
Execute your plans
When you fail to plan, you plan to fail. Arranging your thoughts into a course of action and following it through to the end is very important. Have a plan in place for every day and have a plan B for every plan A. They say the difference between a good idea and a bad one is all in the execution and more often than not the execution of an idea is always in the planning. If you get into the mentality of proper plan execution you are sure to succeed.
Know that you may initially fail.
Failure is the hardest lesson an entrepreneur learns in the field of business. It is inevitable that you will fail several times in certain ventures before you finally get it right. Move from failure to failure without losing enthusiasm. Be like a chameleon, be ready to change your approach when the situation requires it. All successful business owners are a bunch of failures who never gave up. Keep trying and learning from situations whose outcome was not what was expected and change where necessary.
Conclusion:
Entrepreneurship is one of the most rewarding ventures you can embark on. It is also one of the most challenging. Before you step out and decide to join the field, develop a tough skin and stick to your plans. Do not listen to the nay Sayers and do your homework. A business develops slowly and overtime you will be sure to reap the benefits of your hard work.
Author Bio: Lalit Sharma is an SEO consultant who runs a SEO house called Ranking By SEO. He is specialized in link building and other SEO related activities. You can also find him on Twitter, Google+ and his personal blog.